Donations of Office 2013 Are Now Available!
By: BigTech
Fri, 25/01/2013 - 12:19
The latest version of Microsoft Office is here! Eligible NGOs, charities, and libraries can now request Office Standard and Professional editions through the Microsoft Software Donation Program at BiGTech Donation Program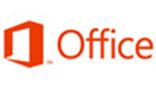 Microsoft Office offers a number of new features and benefits over Office 2010, including direct integration with SkyDrive, new graphics options, the ability to open and edit PDFs in Word, and to sync across several devices. This means you can start working on a document on your desktop and then continue where you left off on another computer, laptop, or tablet because Office saves your work in the cloud as you go.
If you have received a donation of Microsoft Office through BiGTech Donations Program that included Software Assurance (and it is still current), you can upgrade to the latest version of Office at no additional cost. 
What's New in Office?
One of the most interesting new features of Office is its integration with the cloud. Microsoft's Office Web Apps let your staff and volunteers create, edit, and share documents online. For example, you can add comments to a Word document, and colleagues can respond to them directly within the document or via email or Skype. Plus: You can start working on a document on your desktop, then continue right where you left off on a different computer or tablet.
---

One
 addition to Word that you'll notice right away is its treatment of   PDFs. For the first time, you can open a PDF in Word, and its paragraphs, lists, tables, and other content will act just like Word content.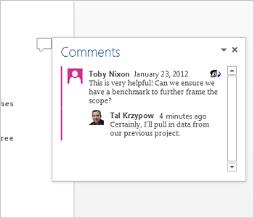 Word includes new templates and design tools, plus it automatically remembers your location in the document as you work. This means you can close a document and come back to it later, continuing your work at the same spot, even on a different computer. And Word now includes the ability to reply to comments within a comment
---

  The latest version of Excel helps you explore    your organization's data in a more intuitive and visual way. Excel recommends charts and graphs for you based on the data you're trying to display, and it allows you to display selected workbooks collaboratively via Lync. Plus: Excel learns and recognizes your patterns and auto-completes your remaining data without macros.
---
As you build your slideshows, PowerPoint  suggests variations on   your color scheme and  template while you are working and    includes new tools to help develop and align text, graphics, and imagery. This updated presentation tool also includes an improved Presenter View and a PowerPoint web app that allows coauthoring of presentations by several people inside and outside of your organization.
---

   Your OneNote notebooks are now built to move with you, thanks to the new cloud integration. The notes you take on your desktop or laptop will be accessible from any other computer, as well as your tablet and smartphone. You can use OneNote Mobile apps on Windows Phone, iOS, and Android phones. And if you are using a browser, just open the OneNote Web App. 
OneNote now also allows integration of pictures, video, and Excel spreadsheets into your notes. Plus: include links, webpages, maps, and sketches into your note taking as well.
---

   Outlook features new and improved ways to handle your email accounts, coordinate staff and volunteer schedules, manage your    social networks, and keep yourself organized through to-do lists. The new version of Outlook also includes "Peeks" — which let you take a quick glance at your schedule — as well as a calendar sharing function so others can see when you're available.
Another neat new addition to Outlook is the weather bar, which lets you view the forecast right within Outlook, helping you plan your day and any upcoming travel.
---
Office is Optimized for Windows 8

    Eligible organizations can also request  donated upgrades of Windows 8 Professional and Windows 8 Enterprise. With a new mobile-friendly design that features sleek tiles in the place of conventional icons, Windows 8 is a complete rethinking of the Windows environment. It keeps some aspects of what we are all used to from Windows 7. But it drops the "Start" button in favor of a new app-integrated look and makes it easier to sync with cloud-based services.